Malleo Sprint ankle orthosis
---
---
Benefits at a glance
High wearer comfort
Wearer comfort is ensured by the anatomical shape in the sensitive ankle area. Pressure points are avoided by the thinning of the base material underneath the foot and by extremely soft padding.
Skin-friendly material
The material is skin-friendly and breathable. Even during sports when you perspire, air can circulate freely so heat and moisture are transported away from your foot.
Practical in everyday life
Thanks to the donning loops, you can put the Malleo Sprint on and take it off quickly. A special hook closure system ensures the optimum hold of the laces. You can wear the orthosis with or without a shoe.
Freedom of movement
The Malleo Sprint gives you confidence since the risk of twisting is reduced. At the same time, you can still bend your foot without a problem. Therefore, your freedom of movement during walking or sports is not limited.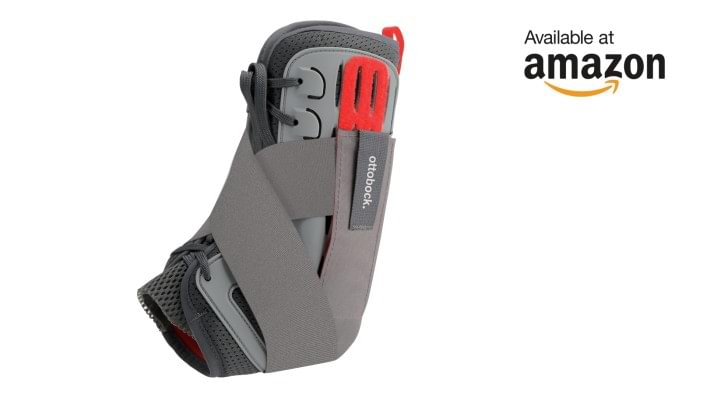 Now available for purchase on Amazon
The Malleo Sprint ankle orthosis is now available for purchase on Amazon.
Click here to buy on Amazon.
Indications
Ankle injury
Chronic instabilities
Lateral ligament rupture (exterior ligament rupture)
Medial ligament rupture (interior ligament rupture)
FAQ
You can get the Malleo Sprint ankle support from a medical supply store with a prescription. If you have ankle pain, we recommend consulting a doctor who will prescribe the right product for you.

Many users wear the Malleo Sprint over an extended period and also for prophylaxis. We recommend consulting your doctor, who will advise you in detail.

No, you can wear the Malleo Sprint in normal, standard shoes. Naturally, you should choose healthy and comfortable shoes with a low heel, especially with an ankle injury.
---