The Aqualine waterproof orthosis system
---
---
Advantages for you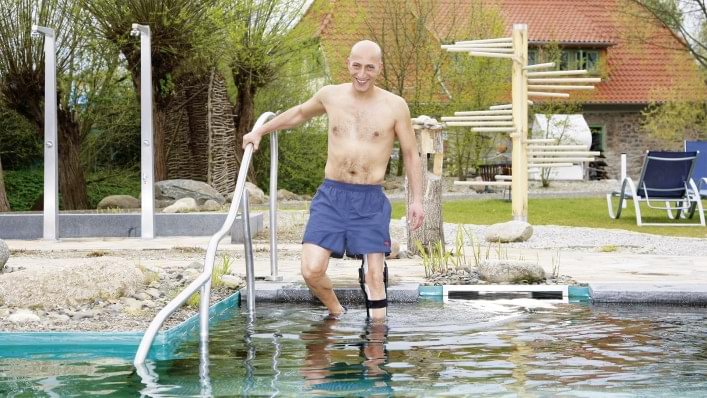 Waterproof
All components of the Aqualine orthosis system are waterproof. Chlorine, salt, fresh water, and soap do not impair the functionality nor the appearance of the orthosis. Ottobock has reinforced a high-performance plastic material with carbon fiber to achieve this. You can move about safely in wet areas with Aqualine.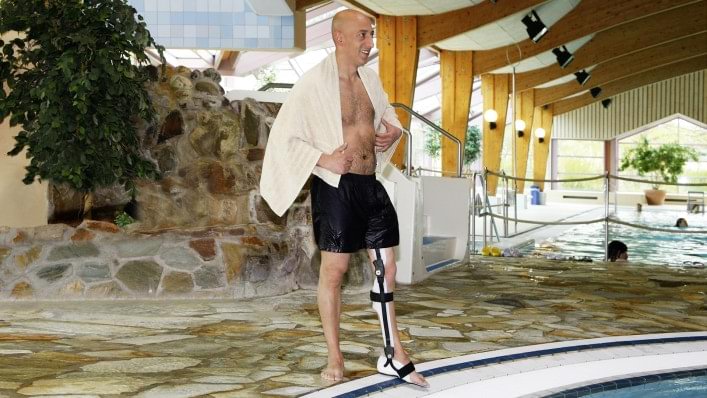 Hygienic
The Aqualine orthosis system is ideal for use in wet areas. Simply remove the loop strap for drying after use. In order to prevent skin irritation, skin contact with the orthosis is minimized. We recommend that your orthotist use antibacterial materials to fabricate the orthosis. This further improves the hygienic characteristics of the orthosis.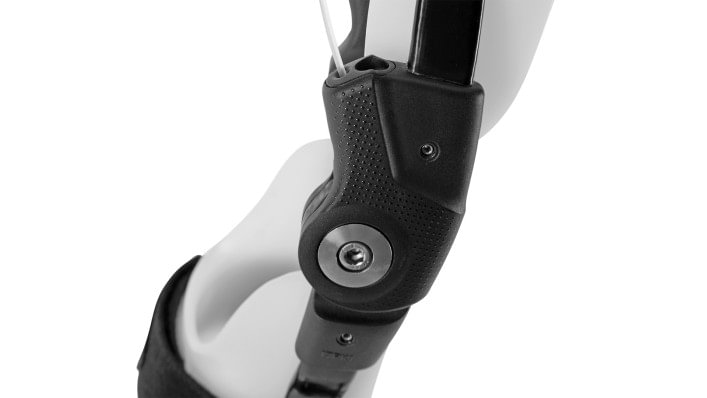 Safety first
The knee joint is locked and can be easily unlocked using a pull-release cable when you sit down. When you stand up, the joint automatically locks into place, without the risk of getting caught on clothing. Since the risk of slipping is especially high on wet floors, we recommend the use of a full-surface anti-slip sole. Of course, you can wear a bathing shoe as well.
Downloads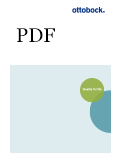 Please choose an appropriate format:
Information for users
---
---