Fireside Chats - Mama Cax (Part 3)
Welcome to the third Fireside Chats episode, featuring host Lacey Henderson and blogger, advocate, and motivational speaker, Mama Cax. Come back and see when future episodes, featuring other amazing guests, will be ready for viewing.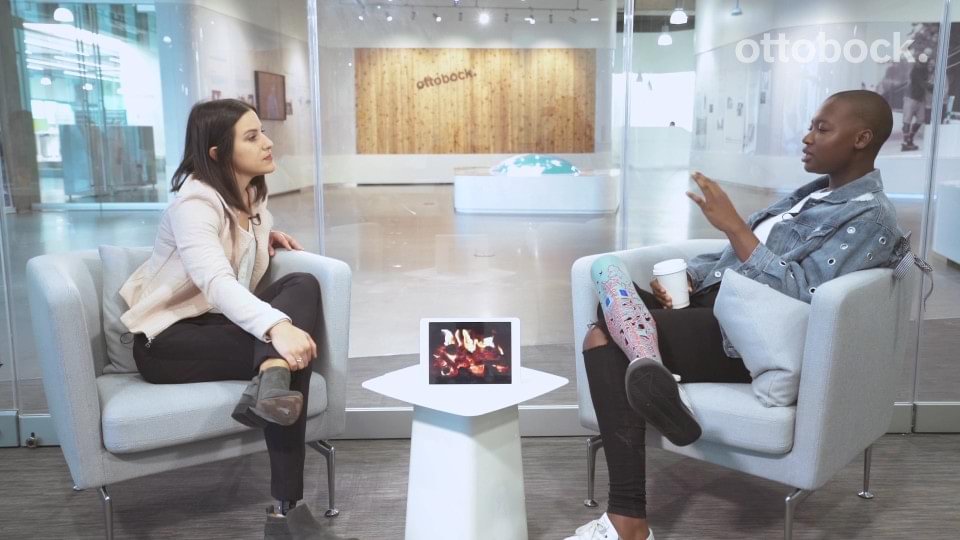 Mama Cax discusses experiences as an influencer, world traveler, and her 2016 White House visit
Lifestyle blogger and professional fashion model, Mama Cax, became an Instagram sensation with more than 137,000 followers. Her visibility and following escaladed after a Huffington Post writer reached out to her, requesting an interview for a feature article. Then more interview requests from magazines followed and Mama Cax's message of self-love landed her in TeenVogue, Cosmopolitan, Essence, Glamour, Refinery29, ASOS Magazine, StyleLikeU, and i-D.
In the third episode of Fireside Chats, Mama Cax and Lacey Henderson discuss how they try to balance life in the public eye with their personal aspirations. It can be a challenge to do what is right for oneself and carry the responsibilities of a whole community, according to Mama Cax. It is also important to maintain control over your chosen projects.
She also discussed her traveling routine, a few of her favorite destinations, as well as her participation in the 2016 White House "Designing for All" showcase. An event that celebrated inclusive design, assistive technology, and prosthetics by recognizing the work and experiences of designers, engineers, models, and companies striving to help people live happier, healthier lives.
Join the conversation. Let us know what you think of the show by sharing your comments on YouTube.
*The views, opinions and positions expressed by the authors and those providing comments on this publication are theirs alone, and do not necessarily reflect the views, opinions or positions of Ottobock or any employee thereof.
---
Related information
---
Related products