Prosthetic Knee Solutions
Industry-leading tradition.
For more than a century, Ottobock has focused on helping people maintain or regain their freedom of movement. For above knee amputees, that sense of freedom comes from confidence in every step. And confidence begins with trust in the knee. From increased stability to advanced functional performance, the right knee is what makes it possible to securely move forward, to regain control of each movement. Built with decades of industry-leading innovation, Ottobock knees help transform the way you walk.
Prosthetic Foot Solutions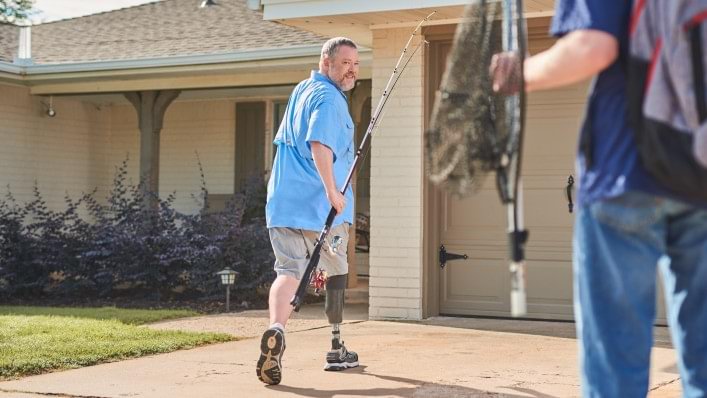 More than a foot. A foundation.
At Ottobock, we know that the right foot makes everything else possible. The most sophisticated knee technology needs the right foot to perform to its best. The most advanced hip prosthesis depends on a foot to deliver its full potential. Above the knee or below the knee, the quality and performance of the foot are the bedrock of every single lower limb prosthesis – the grounding force that secures the whole solution and ensures the success of every other component. It's so much more than a foot. It's a foundation.
Prosthetic Socket Solutions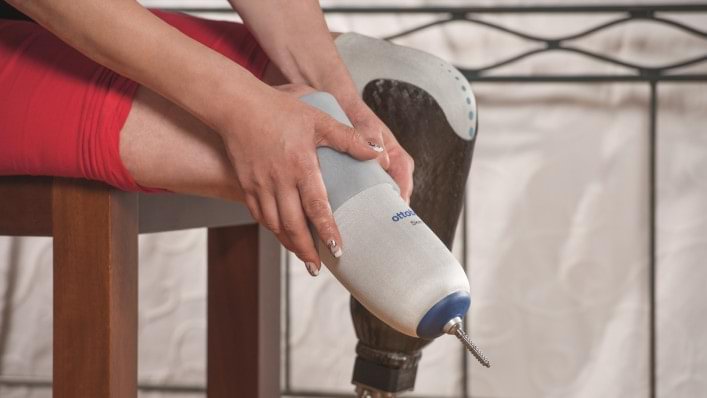 Freedom of choice.
There is nothing more important that the comfort of your socket. Whether it's the liner protecting your skin, the suspension system keeping your leg on, or the accessories that enable you to live life on your terms, Ottobock has options that allow you to choose what works best for you. But more than that, the right socket solutions can help improve gait and increase security, giving you confidence and connection with each step.
Prosthetic Hip Solutions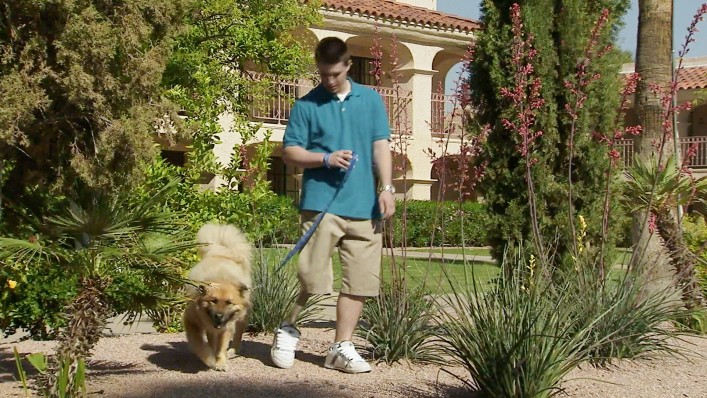 A new dimension in walking.
For individuals with hemipelvectimy or hip disarticulation, safety and function are two main priorities. Ottobock's groundbreaking prosthetic hip technology helps to provide both. Unlike a traditional hinged hip, ours is designed with a three-dimensional pelvic rotation, to help you move naturally and with increased range of motion. It also helps to improve toe clearance so you can worry less about stumbles and instead, focus on your daily activities. The added stability provided by an Ottobock microprocessor knee can help you to walk more naturally and confidently.